Current/Upcoming Events/Announcements:
***We are open for in-person classes!***(Tue/Wed/Thu/Sat, along with the first Friday of the month)

COVID-19 update: We have been offering virtual training options using ZOOM since even before the official shutdown.
Currently, we have 19 classes/week; 11 youth classes and 5 adult classes (older/experienced teens can attend these) and 3 combined adult/youth classes. In-person class options are Tuesdays, Wednesdays, Thursdays and Saturdays. We are also getting back to having self-defense workshops and guest instructor events. See our current schedule here.
We are all set up for both in-person and remote learning! No excuses! 🙂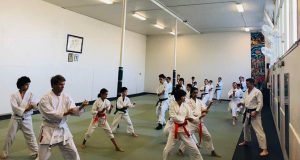 In our kata-of-the-month cycles, we are currently doing advanced kata Bassai-Dai (8:30-9:15am) and beginner kata Heian Sandan (9:30-10:15am) on Saturdays.

No classes on Monday, May 30, due to the national holiday. Special training during 7pm adult class on Tuesday, May 31. That will be a 90-minute+ class open to everyone who knows at least Heian Shodan.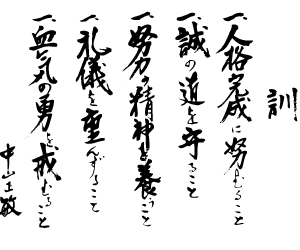 Some thoughts on applying the "Dojo Kun" during the pandemic here.
Check back here again soon for more info on upcoming events and announcements!