Current/Upcoming Events/Announcements:
COVID-19 update: We have been offering virtual training options using ZOOM since even before the official shutdown. Virtual classes Mon/Tue/Wed/Thu/Fri/Sat, with classes in the dojo Tue/Wed/Thu/Sat and first Friday of the month.
Currently, we have 19 classes/week; 11 youth classes and 5 adult classes (older/experienced teens can attend these) and 4 combined adult/youth classes. In-person class options are Tuesdays, Wednesdays, Thursdays and Saturdays, with a kumite class that started up again in June! We are also getting back to having self-defense workshops and guest instructor events. See our current schedule here.
We are all set up for both in-person and remote learning! No excuses! 🙂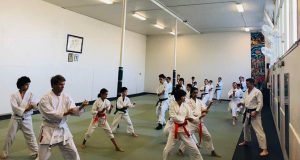 In our kata-of-the-month cycles, we are currently doing advanced kata Kanku-sho (8:30-9:15am) and beginner kata Heian Nidan (9:30-10:15am) on Saturdays.

No 4pm kids' class on Friday, August 5. All other classes running as per normal schedule until Labor Day.
Sensei Brad Webb will be guest instructor at our dojo on Tuesday, August 16. For more info, please see here.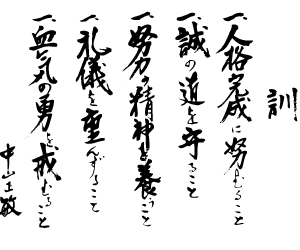 FYI- We just won more awards! For the 3rd consecutive year, we were named "Best Sports Educator" in the entire San Jose / Silicon Valley area! And for the 3rd time in 4 years, we won GOLD (1st place) in the Martial Arts category at Bay Area Parent.

Some thoughts on applying the "Dojo Kun" during the pandemic here.
Check back here again soon for more info on upcoming events and announcements!