Current/Upcoming Events/Announcements:
Our weekly schedule now includes 13 youth classes/week, as well as 10 hours/week of adult classes (24+classes/week; several adult classes are open to advanced kids as well). We will be adding more youth classes within the coming months! See the latest schedule here.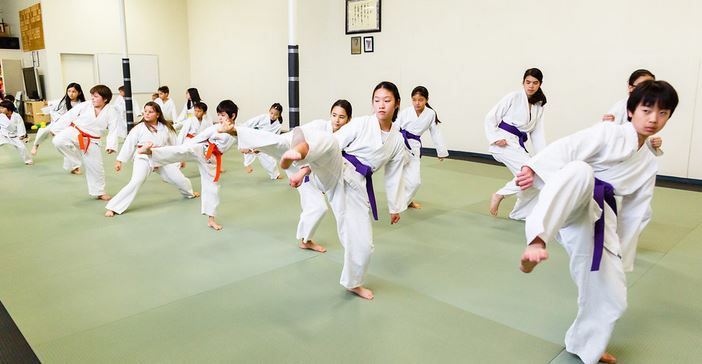 In our weekly kata classes on Saturday mornings, we are now doing Kanku-sho for the advanced kata and Heian Yondan  for the beginner kata.
Guest instructor Elmar Schmeisser Sensei (Oct 20), tournaments in the area in Oct/Nov, and our annual charity kick-a-thon in December.
We will be having special training in all kids' classes the week leading up to Halloween (after the test in each of these classes) to prepare for a potential(?) monster invasion.  🙂
We will have kids' classes on Halloween (Wednesday, Oct 31). If there is enough interest, we will have adult classes as well. Please see these Halloween Safety Tips, courtesy of the Palo Alto Police Department (note: our Chief Instructor is a member of the PA Police Chief Advisory Group)
We will be holding Youth Self-Defense Workshops during Thanksgiving week.
Please note that we also offer self-defense classes which are open to non-martial artists as well! These are normally held on the 3rd Friday of the month, from 7pm. Please contact us if interested in arranging a custom seminar or private lessons.