Current/Upcoming Events/Announcements:
Our weekly schedule now includes 14 youth classes/week, as well as 11 adult classes/week (25+classes/week; several adult classes are open to advanced kids as well). We will be adding more youth classes within the coming months! See the latest schedule here.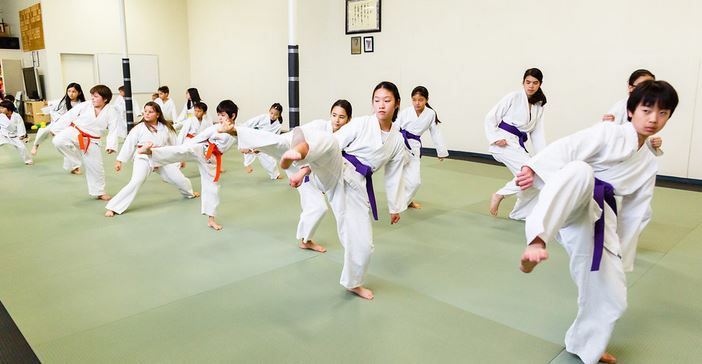 In our weekly kata classes on Saturday mornings, we are now doing Gankaku for the advanced kata and Heian Shodan for the beginner kata.
Our annual charity kick-a-thon is taking place December 14-20 and we have our bi-monthly youth tests the same week. We will have a slightly reduced schedule the last week of December, with no classes Dec 24-25 and Dec 31 / Jan 1 and just a few kids' classes being cancelled as so many families will be away.
We will be holding our annual Shotokan Kata Review on Saturday January 5, 8:00-10:00am. No regular kata & kumite classes that day but we will have our regular kids' class at 11am.
Mr. Rory Miller will be back to teach another Self-Defense Workshop on Friday, January 25, 6:30-9:00pm. This is open to both seasoned martial artists and complete novices.
Kangeiko will tentatively be the first week of February. Details coming soon.
There will be a judge/referee clinic in mid-February. Details coming soon.
Amos (Richard) Sensei will be teaching a seminar set and administering a black belt exam the weekend of March 8-10.
We will have two guest instructors from another style (Mr & Mrs Enfield do Goju-ryu Karate) in April.
We are expecting to have Kawawada Sensei back for another summer camp in June.