Current/Upcoming Events/Announcements:
Our weekly schedule now includes 10 youth classes/week (one general kids' class each day Mon-Sat, two advanced kids' class and two teens classes), as well as 10 hours/week of adult classes. We will be adding several more kids' classes toward the end of the summer! See the latest schedule here.
Special self-defense workshops week of August 13. Please see info here.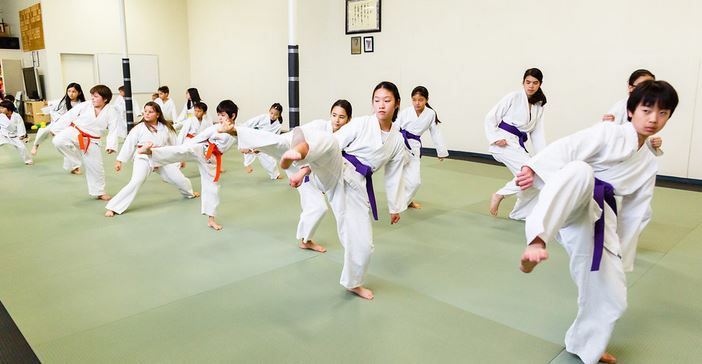 In our weekly kata classes, we are doing Bassai-sho for the advanced kata and Heian Nidan for the beginner kata.
We had a special summer camp event June 14-17, with guest instructor Kawawada Sensei here from Japan!
Next tests for kids & teens last week of August.
WTKO International Summer Camp was held in Toronto, August 2-5. Sensei Jon Keeling & Sensei Rachel Pham were on the list of instructors at this event. For info, please see www.wtkousa.org
Please note that we also offer self-defense classes which are open to non-martial artists as well! These are normally held on the 2nd Friday of the month, from 7pm. (no regular self-defense class in August but we will have several  special self-defense seminars for specific groups the week of August 13-17) Please contact us if interested in arranging a custom seminar or private lessons.