Current/Upcoming Events/Announcements:
Our weekly schedule now includes 12 youth classes/week (eight general kids' classes, two advanced kids' class and two teens classes), as well as 10 hours/week of adult classes. We will soon be adding even more! See the latest schedule here.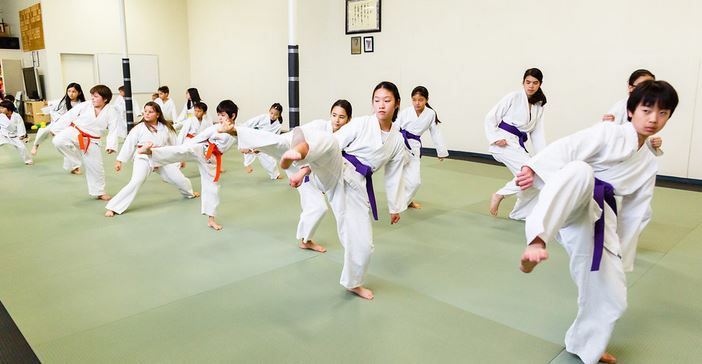 We recently had a self-defense seminar on Thursday, April 12, 6-9pm, with guest instructor Mr Rory Miller.
See results from April 15 tournament here.
In our weekly kata classes, we are currently working on Tekki Sandan (advanced) and Heian Sandan (beginner).
Tests in youth classes April 24-30 (at end of class time at every youth class during that time except Wednesday 5pm and Friday 5pm).
Mark your calendars now for a special summer camp event June 14-17, with guest instructor Kawawada Sensei coming from Japan!
Look for us at the annual Palo Alto Chili Cook-Off on July 4!
Keeling Sensei is scheduled to teach at the regional black belt training in Fremont on June 24.
Please note that we also offer self-defense classes which are open to non-martial artists as well! These are normally held on the 2nd Friday of the month, from 7pm. Please contact us if interested in arranging a custom seminar or private lessons.